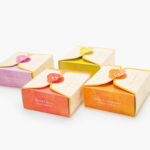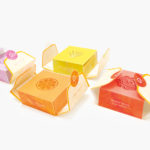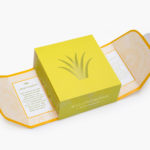 Castile Therapy Soap packaging was created with a very feminine and delicate
touch. Targeted towards the health conscious woman 25-40 years of age who
enjoy the luxury of taking baths, I wanted to create a packaging that was as
delicate as the soap itself. I chose gentle and inviting pastel colours that you
would want to lather your skin with, and would get across the fresh and
invigorating feel and scents of the soap. Each package was created to feel as
if you were receiving a small gift, as these soaps allow you to pamper
yourself and revitalize through aroma therapy.