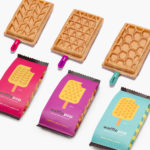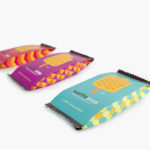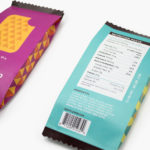 Wafflepop is an ice-cream filled waffle popsicle treat targeted towards youth
and teens and the young at heart. To appeal to this target audience, the
treats are packaged in a fun and eye-catching way with bold colours and
patterns. Wafflepops come in a variety of flavours, such as Honey Vanilla
Bean, Raspberry White Chocolate and Caramel Pecan Crunch. Each flavour is
uniquely pressed with a different pattern, and these patterns are
also reflected on the package design.